I'm not at all into art, but this work is amazing. I absoutely love it.
I'm a psychologist, so I particularly love that this is 'Rorschach' inspired artwork. I'd love it for my office, but would happily have it in my home too.
Matt W Moores other stuff (such as the cycles and seasons stuff) is also stunning, but this is the series I would want for myself.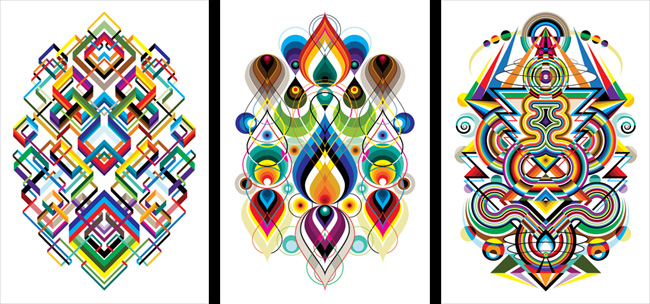 Theres one problem .......... its all sold out. :-(